Enjoy the shopping…
We have a range of super soft garments from blankets to hats and cosy sleepsuits. Many of our designs can be personalised for loved ones. All our designs are designed with inspiration taken from our beauftiful Welsh culture.
We look forward to creating your order.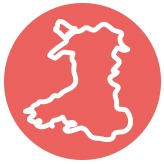 I chose this shop because their designs were the most modern and beautiful I found anywhere and the fabric are organic. I couldn't be happier about the quality. The pieces are so soft and adorable. Communication is great and shipping was quick. A winter shawl in this fabric would be to die for!
Beautiful, buttery soft and so cute. Thanks!
Lovely soft blanket with personalisation to make it extra special.